Our mission
Our primary mission
is to help each individual
attain the best possible physical
and mental health throughout their life
At myhealthcheckup our primary goal is to help each individual attain the best possible physical and mental health throughout their life.
To accomplish this goal, we draw on the scientific expertise and clinical experience of our health professionals to educate, engage, and enable individuals to live healthy, happy, and productive lives for as long as possible.
The web-based programs that form the cornerstone of our health promotion services are based on the best scientific evidence available to maximize the probability of success for each participant.
Why us?
We acknowledge that changing human behavior is a serious challenge that should never be underestimated. Accordingly , our offerings are based on the following core beliefs:
Realistic Goals
For most people, making lifestyle changes is a real challenge... setting realistic goals for each individual is essential.
Personalized Approach
Each of us is unique... an individualized approach increases our likelihood of success.
Engaging Solutions
Most of us are impatient ... we are more likely to adhere to a program that is fun, engaging and provides tangible results in 8-12 weeks.
Sustainability
While short-term results are critical, there is no substitute for long-term success.
Provide Feedback
Monitoring the progress of the individuals enrolled in our programs is critical to our success and yours.
Proven
Constantly analyzing the results generated by our programs is what makes us unique. We are health professionals and scientists guided by evidence.
What drives us
Our Philosophy
Our philosophy at myhealthcheckup is that "While life may be short, living better is at least as important as living longer". Accordingly, our health programs are designed to be engaging, enjoyable, and make participants feel happier and healthier as quickly as possible.We believe that making healthy lifestyle changes is a long-term commitment and few of us will succeed if we are not having fun along the way.
"Keep it simple" is also important because most of us don't have the time or interest to become health care experts. We just want the information we require to make informed choices and occasional help from the right professionals when we need it.
Our Objective
Our objective is to make you, your family, your friends, and your fellow employees not only healthier but happier as well.
Our Principles
Be Open and Honest About Both Our Successes and Our Failures
Successful programs can only be developed through rigorous research that objectively identifies both strengths and weaknesses.
Embrace Change
If a health intervention is shown not to work then develop one that does.
Multidisciplinary Teams are Essential
Successful, "patient centered" health promotion requires input from many different professionals with a wide range of experiences and expertise.
It's Important to be First, but More Important to be the Best
Getting it right takes time and effort.
If it's not Fun then it won't Work
Few of us can maintain life-style habits that we don't eventually come to enjoy.
Milestones
2014
The MHC research team is awarded a 3.5 year CIHR grant to test the MHC Health Promotion Program in Canadian community pharmacies. Shoppers Drug Mart and Sobeys/Lawton sign on to participate in the randomize controlled trial across Canada.
2013
Research team at McGill University Health Center (MUHC) publishes first of three studies demonstrating the effectiveness of the MHC wellness program among hospital employees. Study funded by CIHR.
MHC research team is awarded one of the first e-catalyst grants from CIHR to evaluate a web-based health promotion program at the McGill Comprehensive Health Improvement Program (CHIP).
The MHC 'Cardiovascular Age' calculator launched on the Shoppers Drug Mart website during Heart Health Month...over 40,000 Canadians complete their profile that month. The site is proven to be an effective survey tool for evaluating the risks and benefits associated with pharmacotherapy.
Preliminary results of the MHC Health Promotion program at CFB Halifax demonstrate high levels of engagement among the enlisted men and women of the Royal Canadian Navy. After only eight weeks of an exercise program, significant improvements in blood pressure, mental stress, fatigue, and sleep are documented.
2012
MHC research team is awarded a grant from Canadian Institute for Health Research (CIHR) to place the MHC CardioMetabolic Disease Simulation of the web so that Canadians can estimate their 'CardioMetabolic Age'.
MHC chosen by the Canadian Federal Government to provide disease management and health promotion programs to the Department of National Defense.
2011
The myhealthcheckup exercise challenge tested among over 300 hospital employees demonstrating that a group exercise walking program improves physical and mental health indices after only 8 weeks.
The myhealthcheckup website, v2 re-launched.
2009
The results of the Tune Up Your Heart study at Chrysler Canada demonstrates the cost-effectiveness of an employee health promotion program using the on-site myhealthcheckup health risk appraisals.
2008
The results of the CHECK-UP Study published demonstrating that discussing a patient's "Cardiovascular Age" can significantly improve the management of hypertension and dyslipidemia.
2006
Onsite health assessments provided to the members of parliament as part of the Doctor in the House Program supported by The Canadian Medical Association.
Cardiovascular Risk assessment using the myhealthcheckup risk engine endorsed by the Canadian Diabetes Association Treatment Guidelines.
Cardiovascular Risk assessment using the myhealthcheckup risk engine endorsed by the Canadian National Lipid Guidelines.
Cardiovascular Risk assessment using the myhealthcheckup risk engine endorsed by the Canadian Hypertension Education Program.
2005
The 'Get Serious' cardiovascular risk program, using the myhealthcheckup risk engine, launched by the Canadian Diabetes Association.
The Health and Wellness Companion, a health risk appraisal owned by a subsidiary of the Canadian Medical Association, completely revamped by the faculty and staff from our group.
Arcadie Health Assessment Associates becomes Clinemetrica Inc.
2004
Cardiovascular Risk Screening initiated at international HIV meetings in Europe, and South America.
2002
Onsite employee health screenings initiated.
2000
The importance of exacerbating cardiovascular risk factors among HIV infected individuals receiving anti-viral therapy demonstrated. (Am J Cardiol)
1998
The concept of an individuals "Cardiovascular Age" first introduced. (BMJ)
1997
Annual Onsite Cardiovascular Risk Screening initiated at the annual national meeting of the Canadian Cardiovascular Society. Over 500 health professionals complete a comprehensive risk assessment each year for the next 14 years.
1996
The McGill Cardiovascular Health Improvement Program (CHIP) is started to provide personalized disease management and health promotion clinical services in Quebec, Canada.
1995
Multifactorial health risk assessments shown to significantly improve the identification of high risk individuals for lipid therapy (JAMA).
1992
The Cardiovascular Life Expectancy Model published and demonstrates that a disease simulation model can accurately forecast the risk of developing complications of cardiovascular disease. (JAMA citation)
1989
Arcadie Health Assessment Associates Formed by the active faculty from McGill University and the staff from the McGill University Health Center.
Close
Steven Grover, MD, MPA -
Chief Executive Officer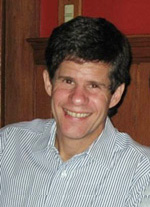 As myhealthcheckup's CEO and the founding director of CHIP, Steven is responsible for driving the company's overall strategy and growth. Steven is a Professor of Medicine at McGill University with over 30 years experience as a practicing physician, researcher, and teacher. He chose to become an academic while studying as a medical student at McGill University once he recognized that there was much room for improvement in the practice of medicine. Before returning to McGill in 1986, Steven trained at Harbor-UCLA Medical Center in Los Angeles, the Royal Victoria Hospital in Montreal, and the Brigham and Women's Hospital in Boston. He also completed a Masters degree in Public Administration at the Kennedy School of Government at Harvard University.
Steven is an avid but slow jogger and enjoys golf, skiing, and walking everywhere in any weather. He has been happily married for over 30 years to his wife who is also a physician. They have four sons who never listen to them and one dog who occasionally does.
Close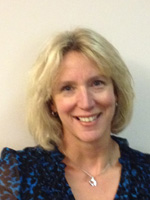 Ilka is a Medical Scientist at the Centre for Cardiovascular Risk Assessment at the McGill University Health Centre and an adjunct assistant professor in the Department of Medicine at McGill University. She is also one of the founders and currently the director of clinical research of the Cardiovascular Health Improvement Program (CHIP) which is the cardiac rehabilitation program of the McGill University teaching hospitals. After graduating with a doctoral degree in Exercise Physiology from the University of Miami, she completed an NHRDP post-doctoral fellowship at McGill University.
Ilka has always believed that regular physical activity is the true fountain of youth and incorporates this belief into her research, clinical work, and personal life as an avid Masters competitive swimmer.
Close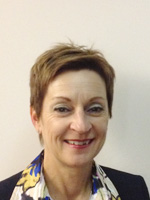 Sylvie Marchand is a registered nurse with over 30 years of clinical and research experience. Her main areas of practice are improving cardiac and diabetes risk factors through lifestyle changes. She has always been passionate about her work and dedicated to guiding her clients through the steps towards a healthier lifestyle. She was instrumental in building an interactive smoking cessation program which she administers to groups of people in various organizations.
Sylvie has always believed in balance and makes sure that physical activity, healthy eating and the occasional treat are part of her life. Her leisure times are spent cooking, reading, walking, jogging, and cycling.
Close
Sylvain Dancausse, MSc -
IT Director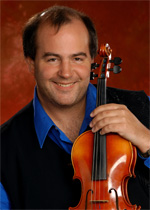 Sylvain is a multidisciplinary person and a self-learner. Holding a masters degree in statistics, he worked as a systems administrator for more than 15 years in a medical research environment. Since then, he reoriented his career in software development working as a consultant and playing the roles of analyst, architect, and project manager. His quest for better approaches in software development management brought him to Agile methods.
It is in this context that he joined myhealthcheckup in 2011. Passionate about his new challenges, he orchestrates his work to create a world where software enhances our everyday life.
Close
Elizabeth Turnbull, MSc -
VP Clinical Services and Quality Assurance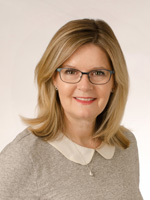 Elizabeth Turnbull is a registered nurse and a Certified Clinical Research Professional (SoCRA). She has coordinated numerous multicenter research projects at the Research Institute of the McGill University Health Centre in the Division of Clinical Epidemiology since 2000. As VP of Clinical Services and Quality Assurance, her primary responsibilities focus on overseeing all clinical research activities. Given her extensive research experience and her nursing background, Elizabeth is enthusiastic about the promotion of health and prevention of illness.
Her main areas of interest are engaging patients to improve their cardiovascular health through lifestyle changes. Elizabeth spends her leisure time with family and enjoys cooking, spinning and yoga.